Deborah Dunlevy was born in Indiana and grew up everywhere else.  Even moving every year or two couldn't satisfy her desire for a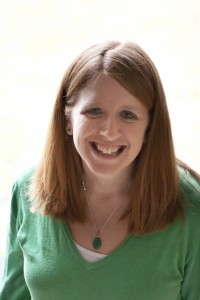 dventure, so she learned how to read and started taking trips into other people's lives.  Eventually she grew up and went to college and got a respectable job as a teacher.  Then she ditched that to go live on the other side of the world, where she had a few kids and learned what adventure was really about.
Deborah now lives in Indianapolis with her husband, Nate, her three kids, and an Argentine hound dog.  She spends her time making up stories and sometimes writing them down on her blog tellmeastorymommy.com.
The Book of Sight and The Broken Circle are her first two novels and will soon be followed by three more in the Book of Sight series.